About Atlantic Marine and RV in Florida
WE ARE A FAMILY OWNED BUSINESS, AND SUPPORT THE LOCAL COMMUNITY
Atlantic Marine and RV is a family owned business specializing in the sales of boats, rvs, travel trailer, pop ups, motorhomes, and fifth wheels. We know the value of good family ties, good friends, and providing  a well priced recreational vehicle to our customers so they can build great experiences and memories with their friends and family. We have a large number of repeat customers, and love to do business with our local and surrounding communities, we are regular people trying to pass on our savings to the people of our community.  When you become part of the family you will be treated as such.  Faster service turnarounds, Atlantic sponsored camping trips and so much more.  COME BE A PART OF THE OUTDOOR LIFESTYLE!!
A1 IN CUSTOMER SATISFACTION
We are committed to making your outdoor buying experience the best it can possibly be. Our staff will stop at nothing to find you the boat, Rv, or travel trailer that fits your needs. We are here to take care of you before, during and after the purchase of your boat or rv.  We offer full service and certified techs so you can rest assure that we are able to be your one stop shop for all recreational needs.
LOW OVERHEAD - LOWER PRICES
One big advantage about doing business with Atlantic Marine and RV is the fact that we do have low overhead. Since we are family owned and only have a small crew of family and friend on staff we are able to offer more aggressive pricing and provide you the customer with the best value for the buck.  Once you become a customer you will become a family member and will know the entire staff from our highly skilled techs to your very knowledgeable sales and parts experts.. This low overhead allows us to pass on considerable savings to our customers and we believe you will feel the difference.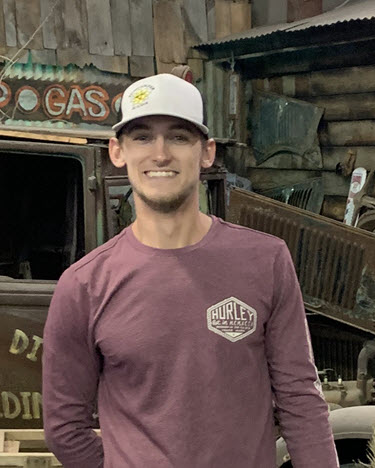 Richie Tate, Operations Manger (service)
Meet Richie on You Tube
Chad Landry, Sales Manager
Email Chad
Meet Chad on You Tube
Dennis Wolfe, RV Sales
Email Bill
Meet Dennis Wolfe on You Tube
Mike Munden, RV Sales
Meet Mike on You Tube
Paul Wallace , Service Manager 
Meet Paul on You Tube